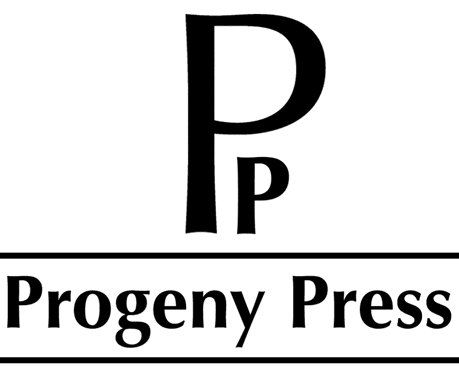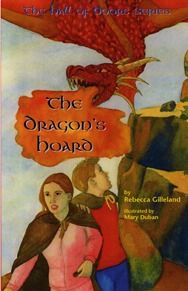 Progeny Press has over 100 study guides for literature, covering kindergarten, elementary, middle school and high school. Progeny Press study guides concentrate on critical thinking, comprehension, literary analysis, and Christian application. Our goal is to teach our children to think clearly, to understand literature, and to rely on God's scripture for truth and values, and enjoy themselves while they do it!
Caraline and I have spent the past month reviewing
the first book in Progeny Press
'
Hall of Door's series , The Dragon's Hoard
(physical book) and
Hall of Doors: The Dragon's Hoard Study Guide (instant download).
The Dragon's Hoard
is recommended for grades second through fourth, but I can tell you as a read aloud my preschooler and first grader loved the story, too! We read it
twice
the first day it arrived in the mail and again by popular demand the next day, too!
What is The Dragon's Hoard?
It is a book written by the associate publisher of Progeny Press and fellow homeschooling mother, among other titles. She found that the books for the younger crowd lacked the excitement that her children were seeking in material they could read on their own. Thus, The Hall of Doors series was born. There are currently two titles in the Hall of Doors series and the first title, Dragon's Hoard is the only one with a study guide at this time. Each book will "present a new character trait that the children must master... (and they)...are challenged to grow and develop in service 'to the King they already know'."
The book:
The Dragon's Hoard
is about a sister and brother finding shelter from a stormy afternoon in their barn. The barn provides more than just shelter, they also find a mysterious, never seen before entrance to a secret hallway that is filled with many doors. They chose to enter a door in the hallway with a flying dragon over a mountain top. Upon entering, they found themselves in a setting similar to that of J.R.R. Tolkien's
The Hobbit
, complete with a dragon, elves, and a spider! The children set out on a big adventure full of mystery.
I must say that all three adored this book! This book is written for second to fifth graders, so I am not sure if my thoughts count. I did think some of the chapters weren't as fully developed as
I
would've liked, but this is a story meant to be read by children, and it is only 64 pages long. I did read it aloud to all three children as soon as it arrived in the mail. The front cover with a flying fire breathing dragon was just too much for my adventure seeking little boys to just let sit on the kitchen counter until read aloud time! All three ate the story up! We read the whole thing in one sitting
AND
they asked immediately for it to be read
again
! And
again
the next day!
Let me add that my preschool little boy and third grade girl were a bit uneasy with the spider scene in the book. My first grade boy thought the spider chapter was the best part! It wasn't scary enough for Jonathan and Caraline to not want to hear the story immediately again, though - but just thought I would add that in.
The Dragon's Hoard Interactive Study Guide, How did we use it?
I downloaded the 37 page Interactive Study Guide to our computer and saved a copy of the file specifically for Caraline to work on as suggested in the notes. This way we will always have a clean copy for our other children to use when their time comes.
During our literature time, I would open Caraline's pdf study guide and let her go with
The Dragon's Hoard
book, dictionary and Bible in hand. She needed little help from me completing the tasks asked of her (reading and literature are her strong subjects!) and would generally complete one section in three days. Now, she had no trouble at all reading the book. In fact, she might have considered it easy reading, but the study guide was perfect for where she is in literature study ability.
Some of the concepts in the study guide include:
Vocabulary words
Comprehension questions
Questions regarding theme, conflict, dialect, anthropomorphism, simile, setting, characterization, etc.
Writing prompts, a word search and a crossword puzzle
Before you read and after you read projects, including writing prompts, a recipe, a craft project, a book report, etc.
Final thoughts:
I love that Caraline can type her answers on the pdf itself and save it to our computer. It's nice to not have to print out materials for a change!
I also appreciate the Biblical applications and deeper thoughts that the study guide provides. I love that a secular theme can be brought full circle into a biblical worldview through Progeny Press' study guides. I will certainly order more downloadable study guides for my literature loving third grader.
I believe the quality of the literature study guides are fabulous. I have no doubt that my little one is gaining valuable knowledge that will help prepare her nicely for college level courses and character lessons valuable for life itself.
Pricing: