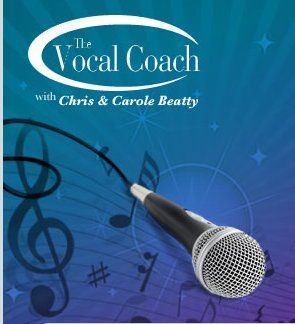 "With over a million products sold world wide, Vocal Coach training has been instrumental in developing and preserving the voices of all categories of singers from beginners, to award-winning touring artists. Vocal Coach Chris Beatty uses a highly trained and experienced ear, combined with a passion for making singing fun and easy to guide his students of all ages and abilities."
~ Vocal Coach website
The children and I have been reviewing our last Crew review for 2012, a wonderful 2 disk DVD and 1 CD package called
Teaching Kids to Sing
from The Vocal Coach. It has a strong Christian undertone and is geared for children ages 5-13, but our 4 1/2 year old had a fabulous time doing the exercises and singing the songs, too.
What is the purpose of Teaching Kids to Sing?
The goal or purpose of this program is that "children will learn proper posture and vocal habits as well as the necessary vocal techniques for developing their speaking and singing voices."
What will the children learn and what's included in the set?
In DVD Volume 1,
Building Foundations that Last
you will learn:
Posture
Breathing
Tone
Warm Ups
and more
In DVD Volume 2,
Essential Skills for Growing Voices
you will learn:
Rhythm
Diction
Dynamics
Vocal Health
and more
The CD includes 26 demo and accompaniment tracks to be used for practice.
There is also a sheet of paper containing all of the words to the songs and warm-ups for the set inside the DVD/CD case.
Each DVD is about 45 minutes long.
How we are using Teaching Kids to Sing:
We worked through the DVD sections in order, together in our living room.
We practiced all the exercises with the instructors and children on the DVD. After a couple of weeks of practicing together, I put the DVD's in the car and we began watching and practicing while on the go.
On the Vocal Coach website, there is a
section dedicated to homeschoolers
which contains a wealth of information pertaining to this set. There are also
tests
and lots of questions and answers you may read through to learn more about the program and even a suggested schedule for teaching.
What I think about the program:
First, let me share a personal story. We try to call grandparents and great-grandparents on their birthdays to sing and wish them a Happy Birthday. Well, last week we had to leave a message for a family member, who by the way had no idea we had been using this DVD program. This family member called later in the day to say they really needed to find a way to copy the message and send it back for me to hear because "everyone was singing together, distinctly and everyone's tone was simply beautiful." How cool it that?! Now, we were not thinking about our recent
training
, we were just singing joyfully for this special person.
The format of the DVDs is similar to a classroom setting. There are a handful of children participating in the learning process with the Beattys', who by the way have over 40 years of study and vocal teaching, giving instruction. When I first put the DVD in the player I wondered if this would keep my 4, 6 and 8 year olds attention.
I am happy to say that after at least six times viewing the program all the way through they haven't complained once. In fact, I regularly hear the songs
Upright Child of the King
and
I'm a Vocal Athlete
being sung randomly throughout the day.
There is a lot of science taught in this program which I love! Our family has seen an improvement in our never before trained singing voices, and I think that pretty much speaks volumes about this programs worth!
Pricing:
Teaching Kids to Sing
is available for $44.99. There is also a multiple CD set for
middleschoolers to adults called Vocal Coach Singer
that other members of the Crew are reviewing.