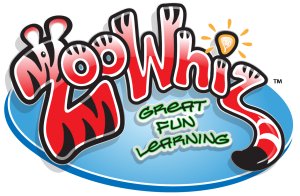 All of our little ones have been enjoying an online learning program,
ZooWhiz
. It's been a nice addition to our day. I've been able to direct C8 to the computer to supplement her learning independently and have had fun helping R6 who's independent in some areas. J4 is completely dependent on my help, but he enjoys a few quick activities on ZooWhiz, too! It's been a great supplement their studies.
So what exactly is ZooWhiz Premium and Who is it for?
Developed in Australia, ZooWhiz is an educational learning resource for children 4 or 5 - 15 years old. Currently, there are over 150,000 users worldwide and the site contains more than 17,000 learning activities. This program is only in its second release and while the size of this website is already huge, it's only going to grow in features!
ZooWhiz uses educational standards from countries around the world like the US, Singapore, Canada, Australia, and the United Kingdom to name a few. Units of measure and spelling activities are selected by your region.
ZooWhiz educational activities are divided into three subjects, "Maths, Words and Reading", "giving comprehensive coverage of maths, punctuation, spelling, grammar, vocabulary, word skills, phonics, phonemics and reading."
The activities are "finely incremented" using "scaffolding for weaker students and enrichment activities that will engage and extend even the most enquiring minds." ZooWhiz states that children progress year to year through carefully sequenced levels.
Earn and Learn activities completed correctly are rewarded with coins that can be spent in the Biodome, to buy animals for the zoo and Game Arcade.
The video below is a wonderful tour of ZooWhiz

How I, as a parent, have used ZooWhiz Premium:
After a child logs in, we are directed to this map:
Milestones (top right) is where I go, under their login, to see each little ones progress, activities completed and performance scores. (Performance scores are denoted with different faces and colors.)
Through a series of about five clicks I can see exactly which questions were answered in a given step and subject focus area, such as Addition & Subtraction, Step 1. Not only can I see what questions were answered, I can also see which were answered correctly or incorrectly.
While a child is doing an activity, if they get an answer wrong, they are given one more chance to correct their mistake. If the question is answered wrong the second time, the correct answer is given.
(So far, if a wrong answer is given, there has not been an explanation as to why that answer is wrong. Nor does it show how to solve the question the correct way. I would like to see future updates include an information box with why a choice is incorrect (or how to solve it correctly) instead of just saying incorrect. I believe older students, such as C8, would find this most helpful.)
With one more click, on the x or check mark above, you will be taken to the actual question the child answered - example below. We can see exactly where there is an issue. Our job as teacher now comes into play.
Additionally, as a premium subscriber, choosing a specific type or types of activities is also possible. If I want C8 to focus on multiplication and division skills only, I can go into Learn and Earn on the map and choose those skills for her to work on, through a series of about five clicks.
ZooWhiz, Premium for the kids:
The kids get a greater variety of animals to choose from to buy for their zoo. For example, a cheetah is a premium only animal. C8 LOVES cheetahs and is involved with a non-profit for cheetahs. Obviously, the cheetah was the first animal she chose to buy. She had different expectations for what she as a zoologist and the zoo would be. She thought she would be "taking care" of the animals in her zoo and interacting with them. After having the function of the zoo, or Biodome explained (it's is an area to buy, house your animals and to read and learn detailed information about the chosen animals) she was content.
There are more games to play as a premium member. Games (free and premium) do have a timer so that the children aren't spending all of their time in the arcade games feature.
There is no time limit on how long children are in the ZooWhiz website. From what I understand, free memberships do have a total time limit.
How we use ZooWhiz in our homeschool:
ZooWhiz activities are a great way to supplement our studies and gain computer skills, too. While we have used all three subjects, we tend to spend the majority of our time in the maths section.
The maths and words sections do not have a read aloud feature. Therefore, it is essential that I sit with R6 and J4 to complete their activities.
J4 is not the recommended 5 years old for the maths and words sections, but he has been successful in the those area with coaching.
The reading section (4 year olds and up) is the one area that is read aloud - so far. R6 can do this subject on his own with great success. He's has also figured out the games and Biodome and completes those activities independently as well. I still help J4 select his answers with the mouse, but it is nice that the reading section is read aloud.
Pricing:
A ZooWhiz, Premium
subscription is usually $59.95 a year per child
,
but currently ZooWhiz is offering a discounted premium price of just
$14.95
a year per child! They do offer a free subscription, too.
Final thoughts:
ZooWhiz Premium is a wonderful educational supplement. I love the premium features of being able to track and see exactly what the children are doing and how they are preforming in each area.
There have been a few times when the directions weren't completely clear for an activity and my help was needed by even C8. She isn't the biggest online learning fan. She's never been one to just love being on the computer. I can say she has spent more time on ZooWhiz than any other online program. She thoroughly enjoys the games section. It's a great motivtor for her.
I believe R6 would use ZooWhiz more if there was a read aloud feature for all sections.
There is a free membership for ZooWhiz. I would suggest to anyone unsure if ZooWhiz, Premium is for them to sign up for a free membership. Let your little ones try the activities for themselves for free, first!
Read what other Schoolhouse Crew members have to say about ZooWhiz by clicking the banner below:

Disclaimer: As a member of the Schoolhouse Review Crew, our children were given premium memberships to ZooWhiz in exchange for our honest review.