J4 has been practicing his pre-reading and skills with Reading Kingdom! RK, developed by a leading reading expert, is an online reading and writing program that customizes each lesson to the individual child. It is "disguised as a game" and "teaches children four years old (that can sit for 15 - 20 minute lessons) to ten how to read and write to a third grade level." Reading Kingdom states that their system is the only online program that utilizes all six skills needed for reading and writing which are custom fit to each individual child.
Within the Reading Kingdom website, there is a

Resources

tab with wonderful extras and many hidden gems. I encourage a thorough look through under each of these tabs. How we are using Reading Kingdom:

After completing Skills Test 1, J4 was placed in a level specific for his skills. We received a very helpful 9 page PDF explaining the levels and

structure of Reading Kingdom's "games"

. I highly recommend reading through this information!

Right now, we are working on

Seeing Sequences

and

Letter Land

. J4 is learning to build his memory skills and visual sequencing skills in Seeing Sequences. In Letter Land, he is learning keyboarding skills. Below is a screen shot of a Seeing Sequences "game."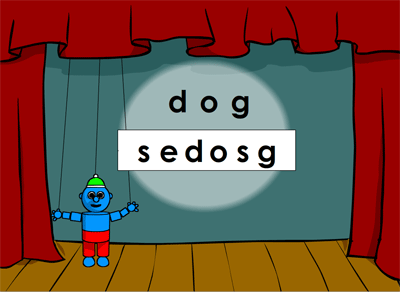 To use the program, J4 and I sit together at the computer. Because the letters that he would need to maneuver to with the mouse are a little small (for
my
four year old's motor skills) I would have him point to the correct answer with his finger. Then I would maneuver the mouse for him. He would left mouse click. The times he would want to try all by himself, he would quickly become frustrated.
Note: the online keyboard built into Reading Kingdom has both the uppercase and lowercase letter together. This is important because J4 does not recognize all of his lowercase letters with their uppercase counterpart. This is why the manual keyboard is not an option for him just yet. He and I are working on identifying our lowercase letters.
Notice how the uppercase and lowercase letters are paired
A week before the end of our review, I ran across a blog article on Reading Kingdom that referenced
an app that allows flash to be used on the iPad
!! (An answered prayer, right?!) I quickly installed the free version and found the main screen links on it to be too mature for our children. I was heartbroken!
My husband researched the same app company recommended by Reading Kingdom and found they have another
flash app specifically for children
!! It's called
Rover
and it is FREE!!
Since downloading this app, J4 has had much more autonomy. There are still slips of his fingertip which frustrate him, see the face in the first picture. He's mad at his finger. Pointer has redeemed himself in the second!
J4 playing Letter Land on the iPad
J4 has no problem being read to for much longer than 20 minutes, so I thought he'd be fine with a 15-20 minute game. I was wrong. He can handle about 5-8 minutes before he's ready to check out for good. I do encourage him to stick it out til the end. Occasionally he can, but most often we have to split the lesson into two sessions.
Overall, J4 is succeeding with Reading Kingdom. He is recognizing letter sequences and finding letters on the keyboard. His progress is a little slower than recommended since he will not sit for a full lesson.
In my opinion, I don't think this is hurting him ~ learning, especially at 4, should be fun and not work. The point of homeschooling is to teach at the pace appropriate for the child, and this works by helping him learn but not forcing him to become tired and then not look forward to using the game. We want him to enjoy the experience, so right now, half lessons work for us.
Pricing:
Everyone can try
Reading Kingdom
FREE for 30 days! After that the monthly
subscription to Reading Kingdom is "$19.99/month (with no monthly minimum), or $199.99 per year (20% off). Additional children in your account get 50% off ($9.99/month or $99.99/year). You can cancel your subscriptions at any time."
There is

a scholarship program

available. They don't want anyone to be turned away because they can't afford to pay. If you do have financial hardship and can show during your 30 day free trial you use the program consistently, you may be granted a scholarship. Information on both pricing and scholarships may be found here.
To read what other Schoolhouse Review Crew members thought about Reading Kingdom, click the banner below.
~Hope

Disclaimer: As part of TOS Review Crew, I received Reading Kingdom, at no cost to me, in exchange for my honest review. All opinions are my own.