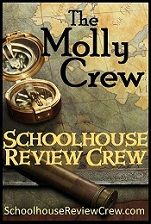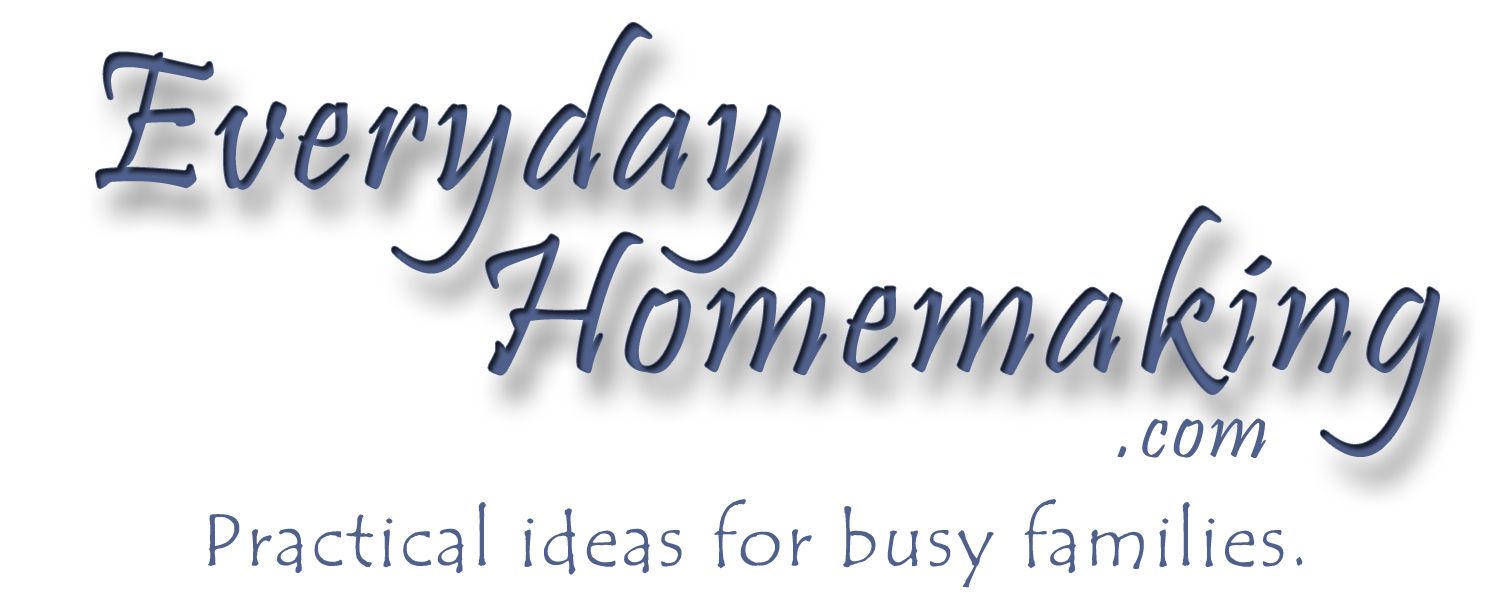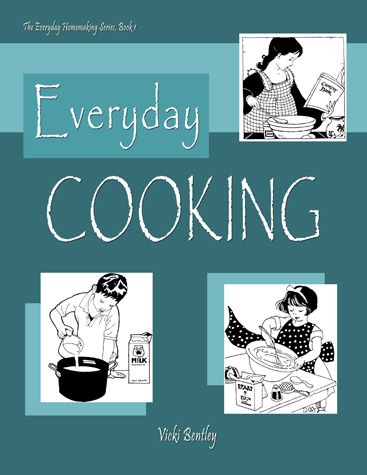 My mother and father divorced the same month I turned twelve. I had a four year old brother and five year old sister. Until that time, my mother stayed home with us and took care of all the cooking, cleaning, and the little ones.
I'm sure you're asking, what does any of this have to do with cooking?? Well, the new responsibilities of being a single working mother left little time for my mom to teach the homemaking skills I needed. Plus, I was very busy babysitting my siblings and certainly didn't realize the importance of reaching out to my grandmothers at the time. Through the years, I've devoured cookbooks and spent time in the kitchen with my mother and grandmothers, but I still feel a little inept in the kitchen. So, when the Molly Crew opened an opportunity to review a Cooking "How to Manual" I was beyond excited!
So, What is Everyday Cooking?
Everyday Cooking is a collection of simple, nutritious and delicious recipes
(with an emphasis on whole foods)
, meal plans and time saving food preparation tips. The purpose is to help make meal time special, yummy and non-consuming!
Everyday Cooking began as a chapter in the author's Home Education 101 manual. The chapter was titled, "Getting Dinner to the Table the Same Day You Homeschool". Everyday Cooking, a full cookbook and educational guide, was born from that chapter after moms and dads requested more recipes and more ideas!
The physical book is 100 pages, coil bound, with a glossy front cover. It's also available in e-book format (the format we received).
Table of Contents:
Preface

Introduction

Time Saving Tips

Breakfast Ideas

Appetizers and Dressings

Bread and Grains

Main Dishes & Soups & Sides

Desserts and Snacks

Basic Measurements and Helps

Meal Planning and Shopping Hints

Basic Cooking Skills Checklist

Sample Menus & Menu Planning Masters

Basic Kitchen Accessories

Kitchen Equipment

The Tortoise and the Hare

Suggested Resources

Index
There is a twelve page preview of Everyday Cooking here. Just click the preview button just below the cookbook's picture. The full contents page, which includes all the recipes and the first couple of pages of time-saving/budget friendly tips are included!
This blue link will take you to two desert recipes featured in the cookbook.
The following will take you to a homemade bread recipe and detailed pictures, both included in Everyday Cooking.
I'm planning for bread-making to be our next cooking adventure!
How We Have Used Everyday Cooking
:
First, let me begin by telling you that because the author explained pressure cookers, how safe they really are, and how quickly a meal can be prepared I began thinking maybe I should not be terrified of them after all. So, after a few days of thinking about my grandmother and father being pressure cooker pros, and how they have encouraged me to use one many times in the past, I gave them both a call and then decided I should go for it! My husband was on board and we bought one the same day I spoke with my family! It has been the best decision EVER!
I've used this pressure cooker each day since she came into our home. I now consider this a must have kitchen tool!
This pressure cooker recipe I've made twice and it's a hit with the whole family - and and an eight year old guest!


Chops in Herbs and Wine p. 49 ~ She details how to use the pressure cooker to prepare this meal, the oven and the stove top. The author includes a reminder on safe pork temperature and shares that she uses an instant read digital thermometer. Presentation ideas are also included.
M
ore samplings of recipes the children and I have made:
Homemade Granola, p.27 ~ The author gives variations to the granola recipe ~ we used pecans since that was the only nut we had on hand.
Kristie's Roll Out Cookies p.64 A super fun and delicious treat!

As you can tell, this recipe/cooking 101 book has been a wonderful addition to our family. It has opened a wonderful array of new cooking ideas like pressure cooking! I also love that there is a check off list of kitchen skills. This is a welcomed home economics addition for the children that will last all the way through high school. I am learning, the kids are learning and we are having FUN!

Pricing at the time of posting:
About the Author: Vickie Bently
Mrs. Bently is a homeschooling mother to eight children (their youngest is now twenty-two) and was foster parent to more than fifty. She and her husband raised their family on a farm Virginia where she took to heart the charge of the Titus 2 woman. Many of her foster children were in fact, pregnant teenagers. She would help train them in "mommy" skills.
"Then [the older women] can train the younger women to love their husbands and
children, to be self-controlled and pure, to be busy at home, to be kind, and to be subject
to their husbands, so that no one will malign the word of God."
Titus 2: 4-6 (NIV)
Read what other Molly Review Crew members thought about
Everyday Cooking
and another product from
Everyday Homemaking
, the
Everyday Chore System
by clicking the link below.
http://schoolhousereviewcrew.com/786278/
~Hope
Disclaimer: As a member of TOS Molly Review Crew, I received an e-book copy of Everyday Cooking in exchange for my honest review. All thoughts are my honest opinions.