Homegrown Learners
! I blogged about how we tackle one of our favorite subjects, Nature Study. The article was published today and you can read it
here
. Mary is beginning a Wednesday Homeschool Guest series. I am looking forward to reading all the Homeschool Guest articles! I love hearing how others incorporate learning in their homeschool.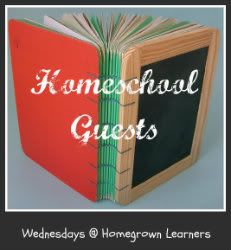 We set out this morning on an oceans, rivers, swamps and colorful frogs adventure with our long time friends
Lara, Mr. T and baby
! We spent the
whole
day at the Georgia Aquaruim. We explored every nook and cranny the aquarium had to offer. Our grand finale was Dolphin Tales. We sat down front in the splash zone; my kids always hope for a good soaking. I wish we were allowed to take pictures inside the aquarium because 2 year old Mr. T (although seriously exhausted) had the biggest grin through the whole production! It was so cute.
Here is a look at our field trip in a just few pictures.
The albino alligators (and alligators in general) are always a favorite.
The poison dart frogs have been favorites for all three children for a very long time. It's wonderful to get to see so many of them in person. There is also a display of how the Chocó Indians use blow guns to shoot poison darts for hunting game.
Touch pools are always a great learning center. The staff is very knowledgeable and eager to share with the kids and answer questions. Once we witnessed a sea urchin spawn ~ now that was cool!!
We are pretty sure this is the expecting beluga whale. You can read about her here.
Hi there, Mr. Sea Star! It is not very often we get an underneath view of the mouth and all those tube feet!


Our little learning crew watching the dolphins swim through the hoops.
Now that the kids have each picked their favorite aquarium animals from this trip, we will be off to the library tomorrow. After our research (about two weeks) we will revisit our favorites once more at the aquarium.
~Hope